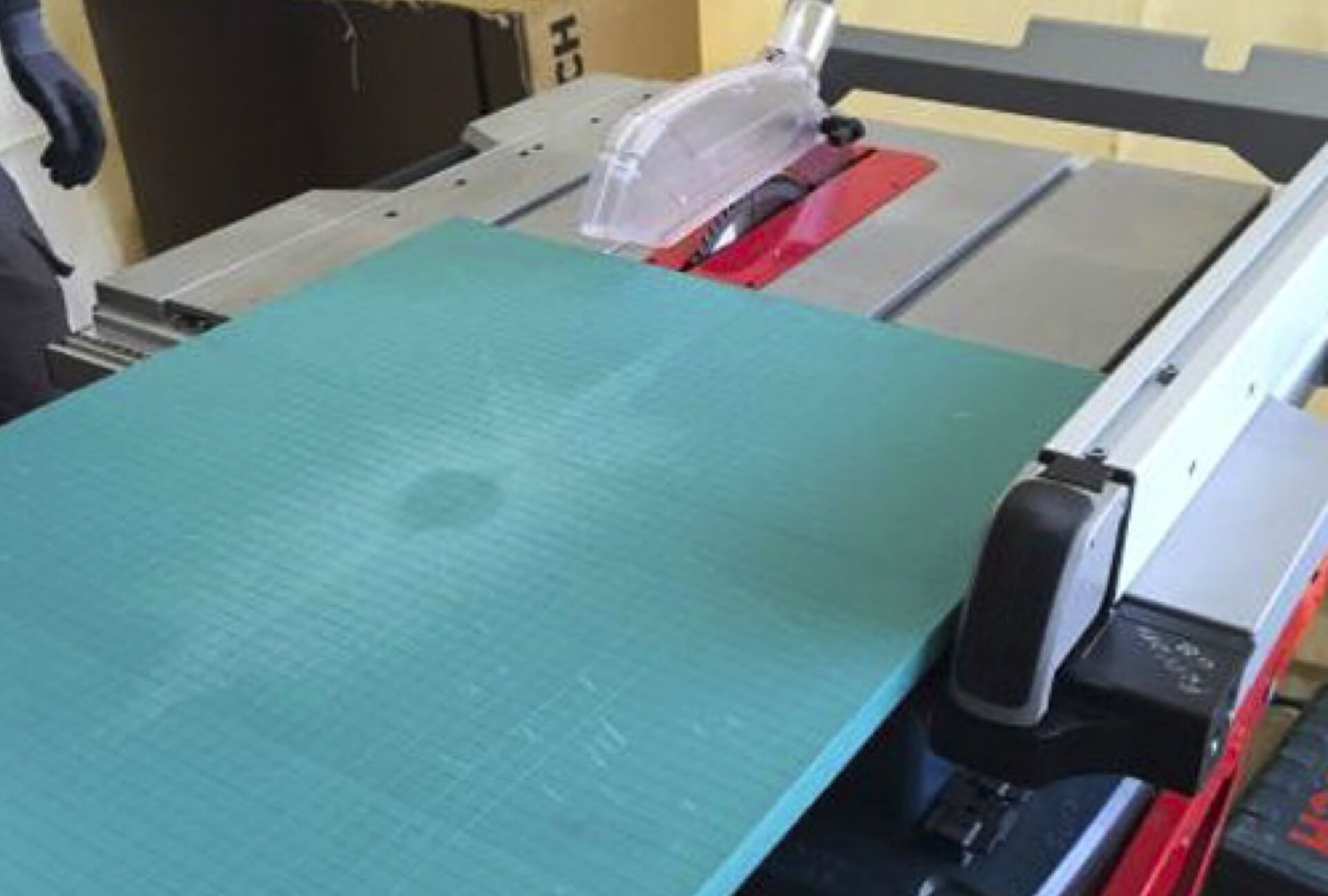 These non-polluting slabs are in particular a replacement for plates made of asbestos-containing fibre cement or containing crystalline silica. They are coated with a non-slip grid to facilitate handling and avoid slip and fall accidents.
To reinforce its rigidity when installing on wide ducts, it is possible to add corner supports on the sides.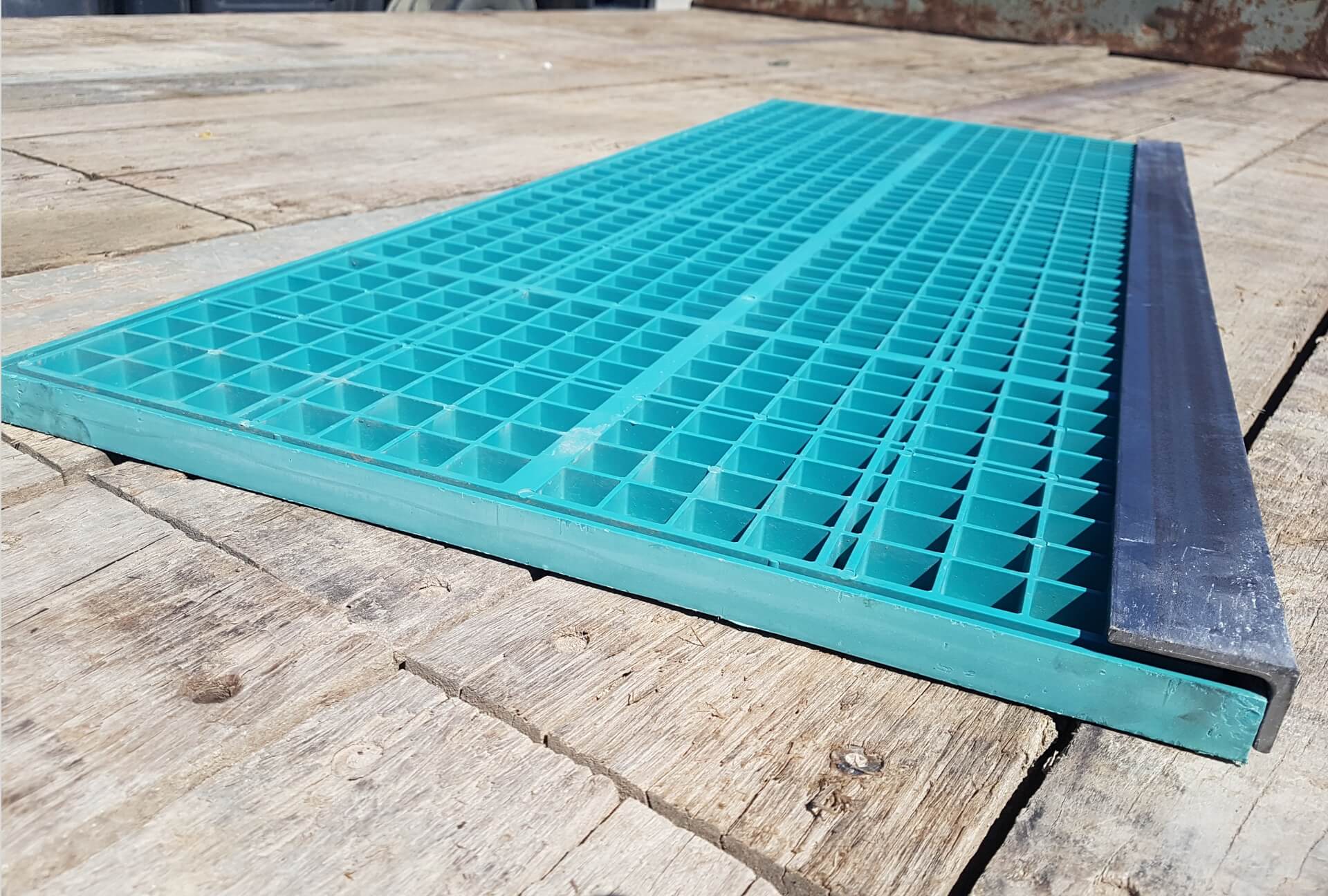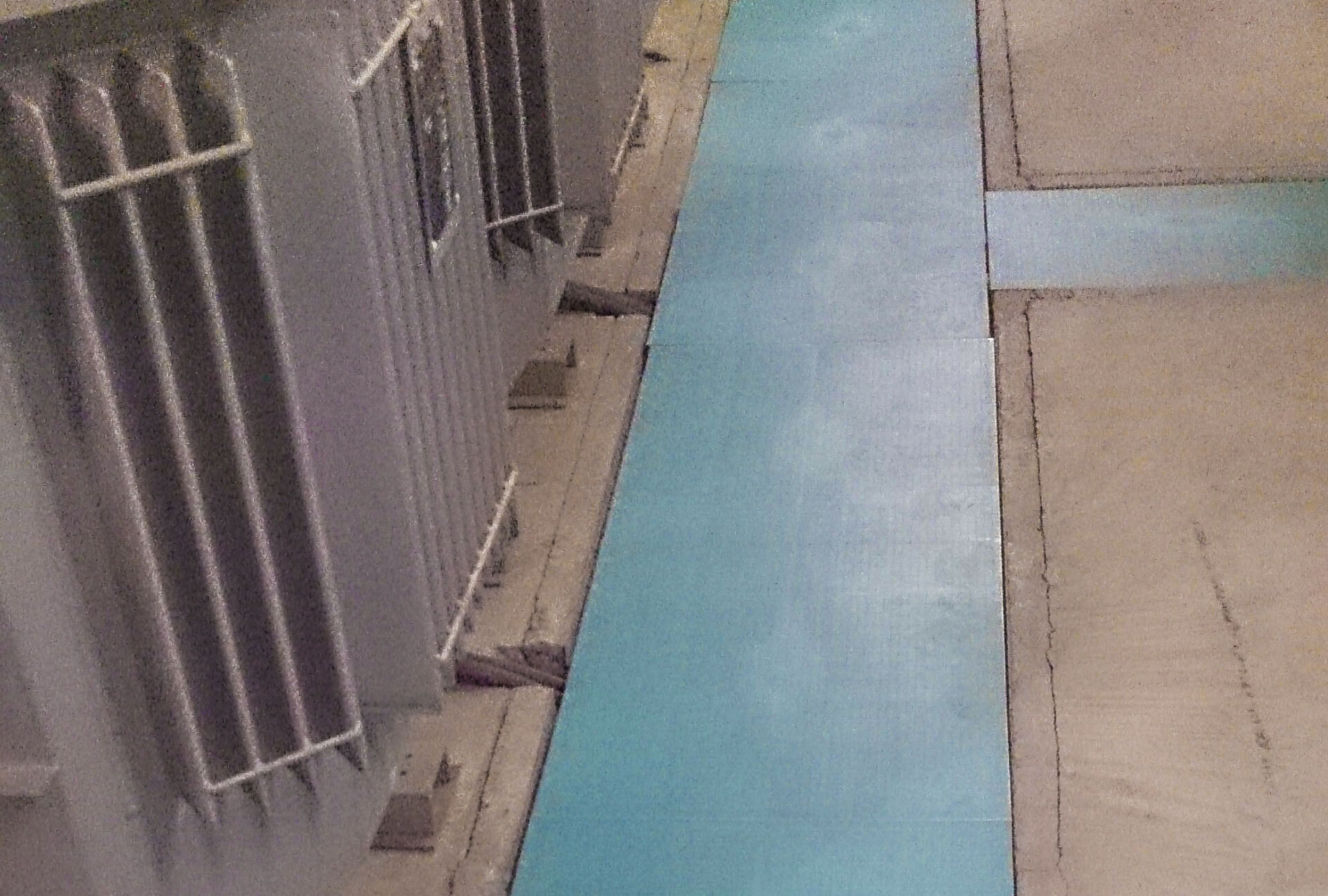 Its weight of 5.8 kg means the slab can be handled in restrictive electrical rooms.
Rigid, light and very easy to use, it can be cut with a circular saw without giving off sparks. No dust is given off on cutting. Its characteristics have been optimised to facilitate its handling and installation, and thus to reduce the risks linked to its use.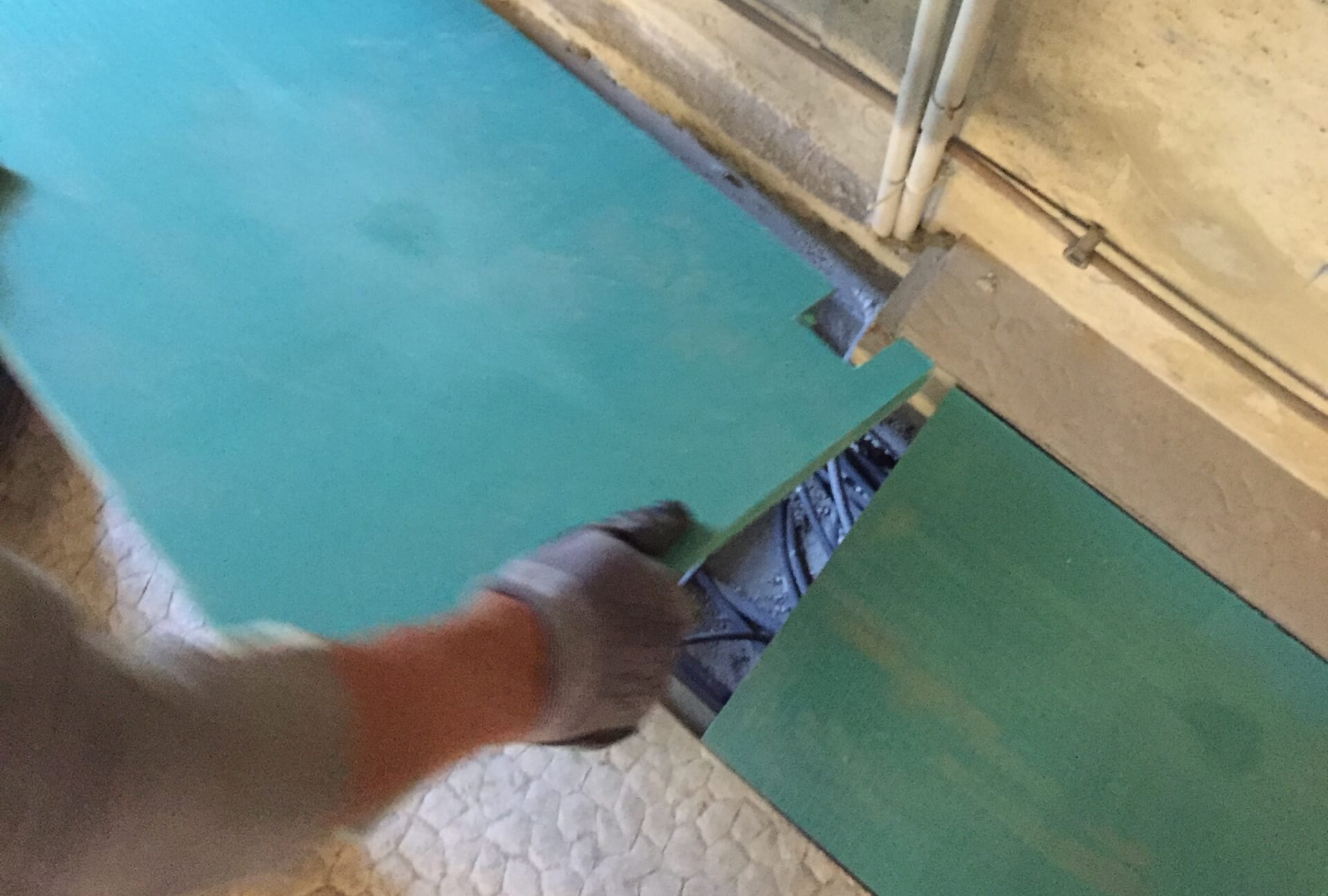 Designed at the request of RTE and ENEDIS, OVERPIPE has developed a slab for closing off supply ducts inside electrical rooms.
These slabs are authorized for use by RTE and ENEDIS.